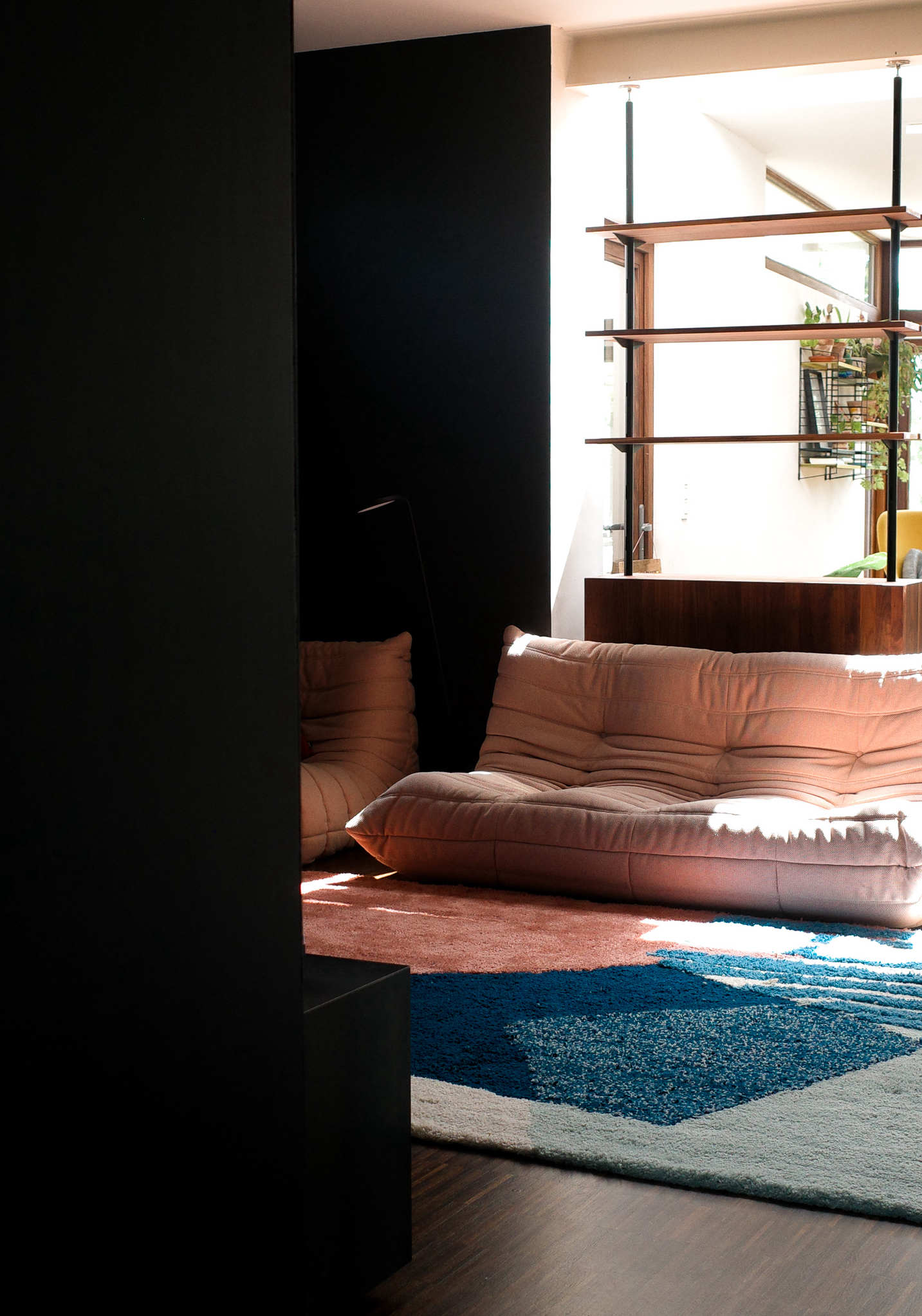 Custom hand tufted rug 200x 300 cm for a private home in collaboration with PJ Mares
Custom interior projects
An overview of realised custom projects.
Apart from her own collection of textile pieces, Emma also offers tailor-made solutions and offers her skills and knowledge as freelance designer for other clients. Don't hesitate to
contact her
for any inquiries or collaborations.
Custom pieces are the result of an ongoing discussion between you and me. After giving me your needs: dimensions, colors, references and other details, you will receive one or two digital sketches. We discuss if adjustments are needed before you approve the final sketch, pay your deposit, and from there I begin the production.
Contact: info@emmaterweduwe.com
Projects:
Lubbeek in collaboration with PJ MARES (2021)
SAS Aarschot (2022)
DB Antwerp (2023)
Round custom hand tufted rug 175 cm for a private home in Antwerp 2023
Custom Rug 200 x 300 cm Project SAS 2022.